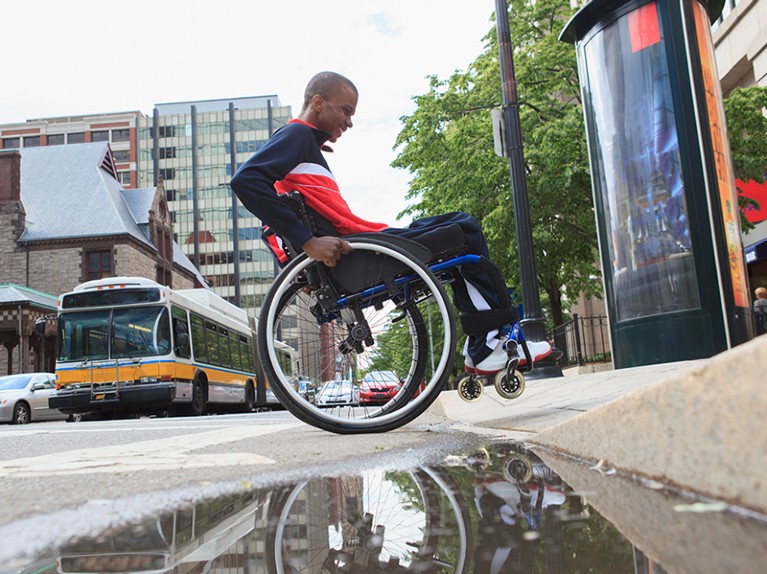 The main US biomedical research funder is facing calls to change its mission statement because of claims that its current one perpetuates stereotypes that disabled people are "flawed" and need to be "fixed".
The use of "reducing disability" in the current mission statement of the US National Institutes of Health (NIH) risks perpetuating ableist stereotypes, according to a report. The NIH should instead focus on enhancing health, lengthening life and reducing illness, the analysis adds.
The recommendation is the first of nine from a subgroup of specialists tasked by the NIH's diversity working group with making the organization's policies and procedures more inclusive of people with disabilities in the biomedical-science workforce and as research participants.
Scope for improvement
The term disabled encompasses people who experience impaired vision, mobility or hearing, have a psychological or mental illness or chronic condition, are neurodiverse or have learning disabilities. Disabled people represent more than 27% of the US adult population — making them the single largest minority group in the country. Yet fewer than 2% of NIH-funded researchers report that they have a disability.
The NIH Advisory Committee to the Director Working Group on Diversity, set up 10 years ago in response to an NIH report about diversity in the biomedical-research workforce, endorsed the subgroup's recommendations after the publication of the 66-page report last month. Suggestions include an alternative mission statement: "To seek fundamental knowledge about the nature and behaviour of living systems and the application of that knowledge to enhance health, lengthen life and reduce illness."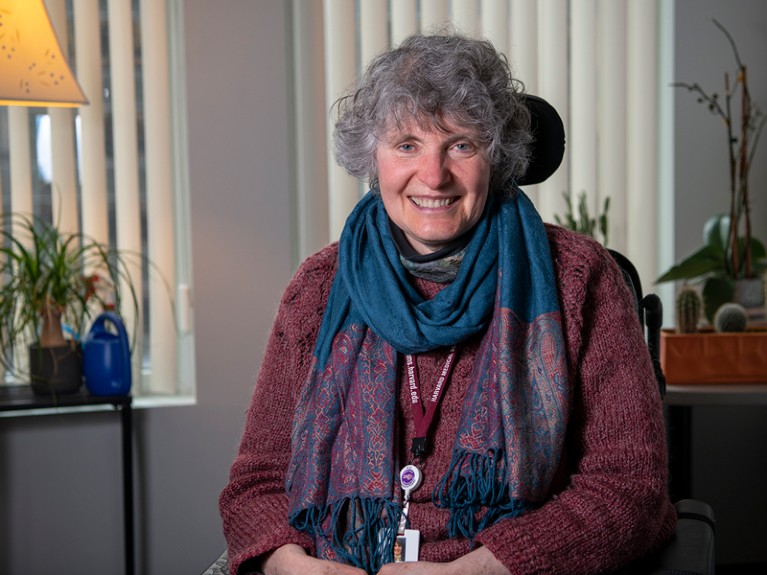 The subgroup's three co-chairs include Lisa Iezzoni, a health-services researcher at Harvard Medical School in Boston, Massachusetts, and Bonnielin Swenor, director of the Johns Hopkins University Disability Health Research Center in Baltimore, Maryland.
The NIH's current mission statement is "to seek fundamental knowledge about the nature and behaviour of living systems and the application of that knowledge to enhance health, lengthen life, and reduce illness and disability". Iezzoni says that its reference to reducing disability "means eliminating people like Bonnielin and me". Swenor is visually impaired and Iezzoni has mobility constraints.
Advocating for inclusivity
Another recommendation calls for the NIH to establish an office of disability research, similar to existing ones for women's health, people from sexual and gender minorities, and tribal health. The office would promote the representation of researchers with disabilities at all career levels, and take steps to improve the inclusion of disabled people in research projects. It should also begin gathering information on disability as part of routine demographic data on the scientific workforce and research participants.
"We want to prop up a trans-NIH approach to tackle systemic ableism, similar to their approach to address racism," says Swenor. Both she and Iezzoni say the report spells out the barriers that people with disabilities routinely face and that prevent them from participating fully in the scientific workforce. These include an inability to access laboratory facilities and conferences, a lack of accessible accommodation and the threat of discrimination, which makes people reluctant to disclose invisible disabilities.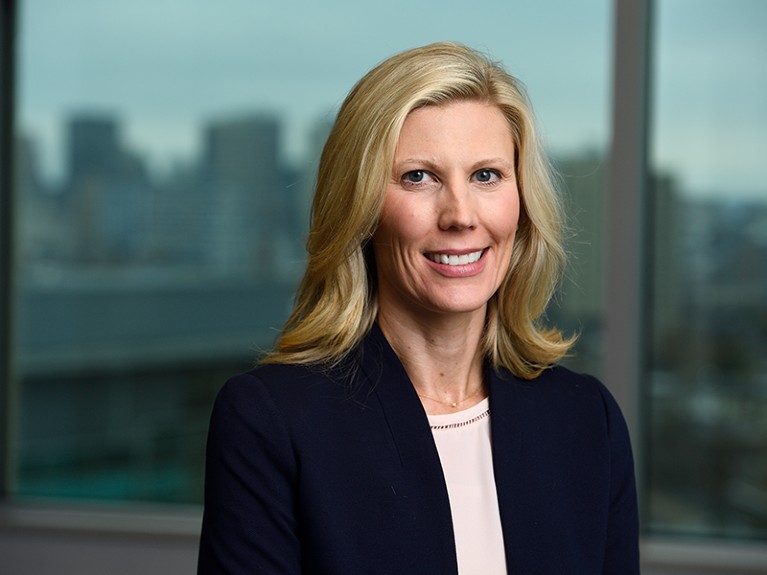 Furthermore, the report calls for people with disabilities to be formally designated as a health-disparity population (a reference to groups who experience poorer health outcomes than the general population). This has already been done for people from minority racial and ethnic groups, those with lower socio-economic status and people from sexual and gender minorities. Doing so would increase the representation of researchers with disabilities and the inclusion of people with disabilities in studies needed to identify and eliminate barriers to equitable health care, the report says.
It's not clear which recommendations will be adopted — nor how swiftly. "We will now be working internally to really carefully comb through what's there and determine what is feasible, what is not feasible and on what timeline — short, medium or long term," says Marie Bernard, the NIH's chief officer for Scientific Workforce Diversity. Bernard learnt a lot about the barriers that people with disabilities face, and the subsequent disincentives to report those disabilities, from the subgroup's report. "We don't have consistent data gathering," she says of one of the biggest future challenges. "We're really good about doing data here at NIH, but we'll have to think it through so that we do have consistent gathering of data and allowing us to see where we stand, not only in terms of the workforce, but in terms of the research that we do."
Sharing perspectives
"We are asking for data and public sharing of that data," says Swenor, "so that the community, policymakers can track and understand what has happened — and if it's working or not."
Iezzoni adds, "We feel that people with disabilities are the largest minority group in the United States. Again, we're not at the table, and it's time to bring us in so that NIH can do the best science that is applicable to the most people."
Disabled scientists are eager to share their perspectives while the NIH is deliberating over policy modifications. "People with disabilities are under-represented, in particular, among leadership, within organizations such as the NIH, so it's so important to have the lived experience of people with disabilities to guide both the development and implementation of policies," says Christopher Moreland, an internal-medicine specialist at the University of Texas at Austin who is deaf and conducts research into the diversity of the health-care workforce, but who was not involved in the subgroup's report. "I hope to see transparent communication with the disability community about the policies, their development and their implementation process over the next year, including opportunities for actively engaging to incorporate [the communities'] input."